Bacolod: Philippines' sugar capital
Last Updated on November 5, 2022
Negros Island, also called Sugarlandia, is known to be covered with cane plantations. Bacolod, its capital, is famous for its many cakes, a paradise for sugar addicts. If you're craving sweets, you're in the right place. But don't worry if you're already diabetic, there's plenty of other things to do apart from eating cheesecakes and chocolate pastries.
What to do in Bacolod and around:
1- Visit the Negros Forest and Ecological Foundation
The Negros Forest and Ecological Foundation is a non-profit that rescues wildlife and tries to preserve the endangered endemic species near the capitol in Bacolod city.

I'm not usually a big fan of these type of places but contrary to what I expected I had a really good time. The foundation is really trying to do good and not just make money off visitors. They usually rescue the animals who have been domesticated or the one that ends up coming too close to the plantations or to human activity in general. It's really sad because now Negros has lost so much of forest space that the animals have nowhere to go or to feed. And the massive use of pesticide is not helping either… Now the forest covers only 4% of the island, as you can see in the image below, the darker green indicates the evolution of the virgin forest: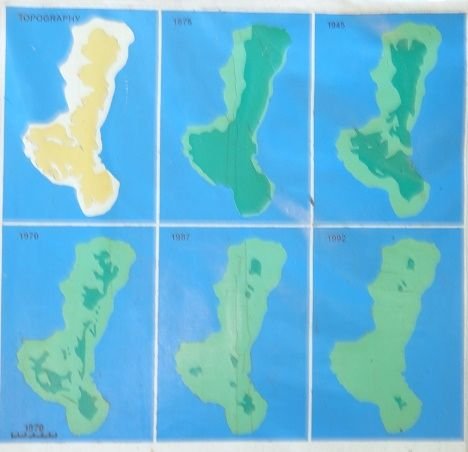 The foundation also has a breeding program for some species, their end game is to be able to free some of the animals back in the wild. The problem is there's absolutely no space at the moment to release the animals. They are working hard towards achieving this goal.
They rely on donations from visitors but also from other foundations, they also have a sponsoring program where you can adopt one of the animals for a year. Your money will go towards feeding it.

Of course, the situation is not optimal, the cages aren't that big, especially for the birds, who can only fly for like 2 meters. You can see some of the animals are really restless. But I truly think the foundation is doing their best with the money they receive.
Most animals here are endemic to the Philippines, some endemic exclusively to Negros Island. They all are on the endangered species list.

If you want to learn more about the foundation and their work in Negros, check out their Facebook. To see more animals, visit my facebook page.
2 – Visit the Ruins, the Taj Mahal of Negros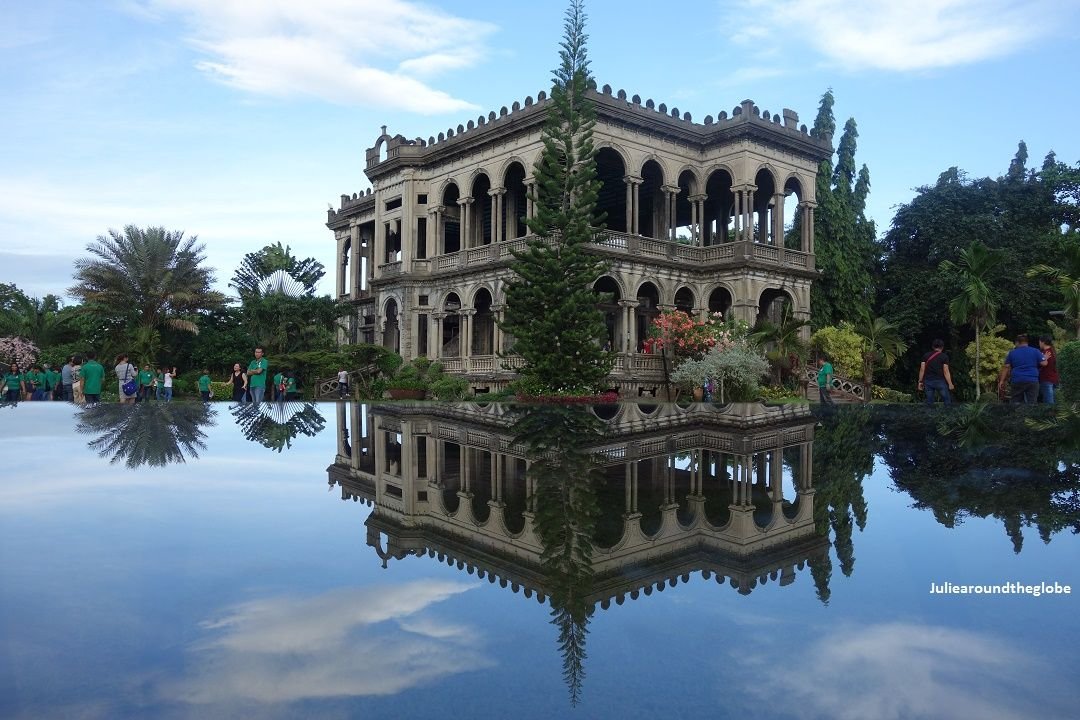 Located in the middle of sugar cane fields, in Bacolod city, the Ruins is a must see if you're on the island. Often compared to the Taj Mahal because of the story behind its creation, the ruins, less majestic than the real Taj Mahal, are still worth a visit.
The mansion was build in the 19th century by Don Mariano Ledesma Lacson in memory of his wife Maria Braga. He fell in love with her in one of his trip to Honk Hong, married her and brought her back to Negros. They had 10 children and while excepting her 11th child, Maria had an accident and died a few days later.
Mariano was heartbroken and decided to have a mansion built to honor his dead wife but also to move out of his current house where the memories were too strong.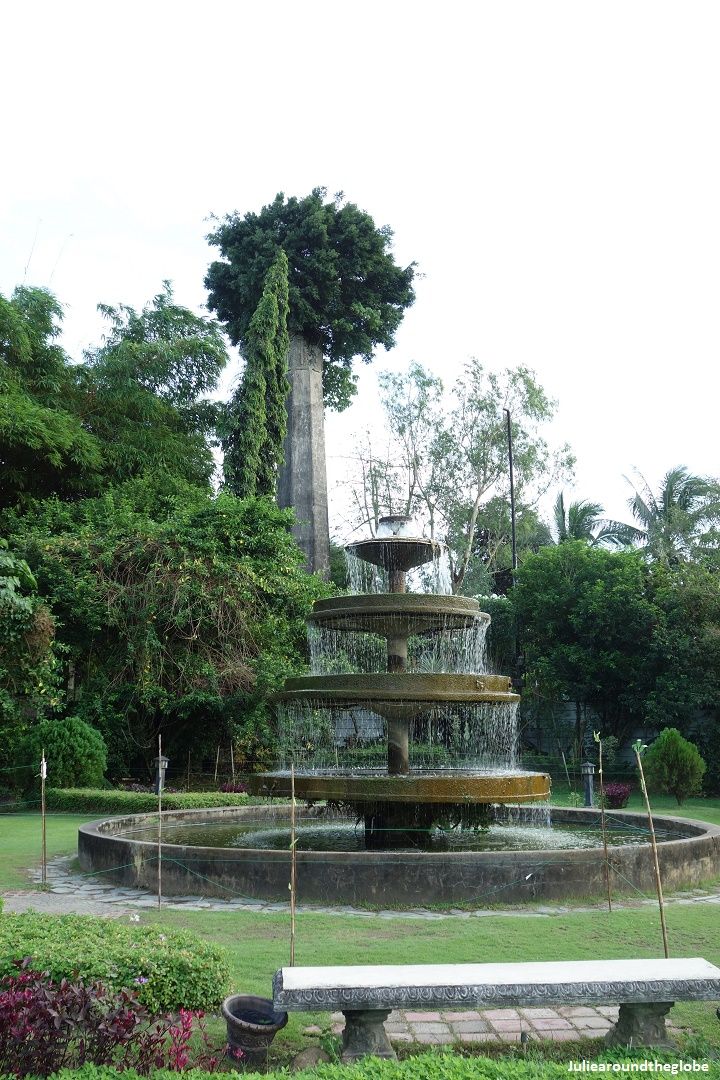 The design of the mansion is modeled on Maria's house before she got married. One of his sons was in charge of supervising the construction. To remember is love forever, all the columns are marked with the letter M, for Mariano and Maria.
Unfortunately, when the war broke, the American burned down the mansion to avoid it being used by the Japanese. Only the structure remains to this day.
If you want to read the "dramatic" version of the story check out the official website.
Fun fact: instead of mixing the cement with water, they mixed it with egg white, to give it a marble-like finish. When you touch the walls it's really soft and smooth.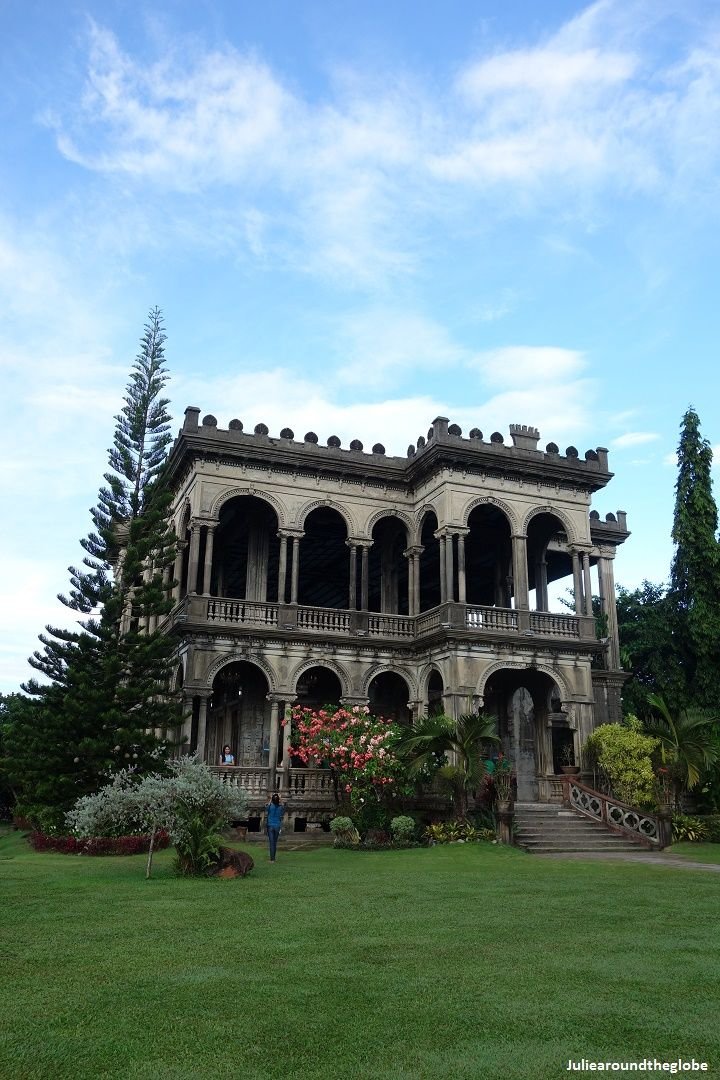 3 – Go to San Sebastian Cathedral

Located in Bacolod city, this 19th-century church is typical of the old religious monument you'll see in the Philippines. Like the ruins, they mix egg white in the cement to give it a marble-like aspect.
4 – Trek in Kanlaon Natural Park

This park is full of waterfalls and trekking opportunity. It's well organized so you don't need a guide, and jeepneys make the trip from Bacolod. The park also offers accommodations if you want to spend the night. This park is an exclusivity in the Philippines, the trails have been created thanks to the Tcheck Republic Embassy, and are the only ones in the country using the international trail marker system.

You can trek all the way to Kanlaon Volcano, it takes the entire day, you have to leave as early as possible if you want to make it back before night time. It takes about 8 to 10 hours. Always ask before going because the volcano is still active, at the time of writing the path was closed due to an increase in activity.

Nature there is really well preserved, it's really clean, no trash and the views are spectacular.
5 – Take a bath in Mambukal Hot Spring Resort

This resort offers 2 different hot springs, it has been really worked over so it doesn't look natural at all. I think they just dug up the pools and directed the hot water to there. There's also one spot where the water is so hot that you can cook eggs in it!
What I also liked about this resort is that at nightfall you'll be able to see hundreds of flying foxes, a species of bat, endemic to Negros. They are really big, about 50 cm I would say.
If you're not a guest you'll have to pay an entrance fee then pay a second time if you want to take a dip in the hot springs.
There are also plenty of other hill resorts, where you can just spend the day. Like in Patag city, in Northern Negros Natural Park, which offers a lot of trekking opportunities.
These type of resorts, however, are more of a Filipinos fun style, these type of multi-activity resorts are really famous with locals, but it's far from what I like. So it depends on your taste, but you should experience at least once to understand what it's all about.
6 – Take a stroll down memory lane in Silay

Silay is famous for its old colonial houses, many have been restored and are now open to the public. You can read more about Silay right here.
And of course, don't forget to eat cake!!