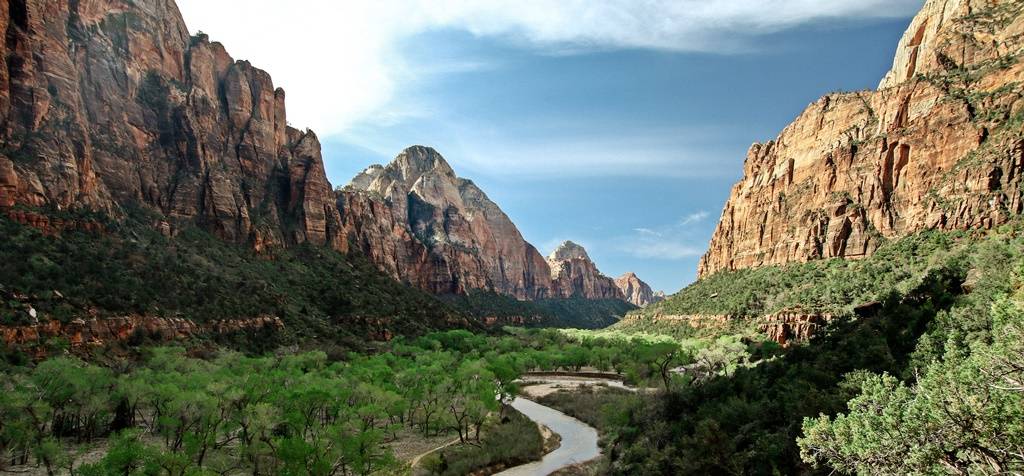 20 Best Adventure Vacations for Couples in the USA
Last Updated on May 25, 2023
Looking for the best adventure vacation destinations for couples in the USA? The United States is filled with tons of thrilling destinations for adventurous couples looking to get their adrenaline pumping.
From hiking glaciers in Alaska to rock climbing in Arizona and everything in between, you will find the perfect activities and destinations for your next trip with this thorough list of the best places in the country for outdoor lovers and adventure seekers!

Keep on reading to discover some of the best adventurous getaways in the US for couples and start planning your next vacation now!
Related – Best vacation spots in the US for couples
Disclaimer: This post contains affiliate links, which means that if you click on any links and make a purchase, I'll get a small commission, at no cost to you.
Estes Park, Colorado
By Meg from Fox in the Forest
If you are an adventurous couple in search of an amazing US travel destination, then you cannot beat Estes Park, Colorado.
After all, this charming mountain town is home to the fourth most popular national park in the US, Rocky Mountain National Park.
So, no visit here would be complete without doing some of the best hikes in Rocky Mountain Park – usually sometime between mid-June (snow doesn't melt at higher elevation until then) and early September.
Once here, you can hike to the summit of Prospect Mountain before checking out Bear Lake, Sprague Lake, Dream Lake, and Emerald Lake (try to get here to watch the sunrise) – some of the most stunning alpine lakes in the state.
However, this time of year gets REALLY crowded. Therefore, you will need to do a bit of planning and wake up well before sunrise if you want to do many of the area's most popular hikes.
Other than that, adventurous couples can stay at the Stanley Hotel, the infamous accommodation featured in the movie The Shining. For a more intimate option, check out the Mountain Shadows Resort, featuring charming cottages with hot tubs and stunning views of the mountains. You can also rent a cabin nearby for something even more secluded.
Then, take in stunning panoramas from the Aerial Tramway before grabbing a craft beer from Rock Cut Brewery and doing a bit of white water rafting on either the Poudre or Colorado Rivers.
Related – 20+ Dreamy Mountain Destinations in the USA
Moab, Utah
By Jamie from Photo Jeepers
If you are an adventurous couple looking for a great travel spot in the USA, then look no further than Moab, Utah.
After all, this iconic desert town is home to Canyonlands, Arches, and Dead Horse State Park.
However, the area's intense, desert climate means that the summers are crowded, hot, and regularly flooded with monsoons. Therefore, try and spend at least two full days here any time between mid-October and early May since this is the best time to visit Moab.
This way you can avoid the crowds, and enjoy cooler weather while hiking to Delicate Arch, Corona Arch, and Mesa Arch in Arches National Park.
Afterward, test your rock climbing skills at epic spots like Wall Street, Indian Creek, and Six Shooter Peaks.
Next, go on an incredible hot air balloon ride and marvel at the stunning landscapes of Arches and Canyonlands from above.
Then, explore some of the best slot canyons Utah has to offer with treks to Entrajo Canyon, Furniture Draw, and Little Wildhorse and Bell Canyon hike.
Finally, when you feel like you're going to collapse from exhaustion, grab some Southwestern-inspired fare from The Desert Bistro before spending the night inside the plush Hyatt Place Moab Hotel. You'll also find plenty of vacation rentals for all budgets.
Talkeetna, Alaska
By Lisa from Planning Away
Talkeetna Alaska is the perfect destination for adventurous couples. Located 2.5 hours south of Denali National Park and 2 hours north of Anchorage, it is the perfect destination for adventure. There are so many fun things to do in Talkeetna Alaska!
Talkeetna is the best place to take a flightseeing tour over Mt. Denali. This experience is by far one of the most incredible adventurous experiences any couple can have. Some of the flights actually land on a glacier. You can get out and walk around. It is one of the best experiences in Alaska.
Talkeetna also offers amazing guided river rafting tours and zip line adventures! It is a perfect place to spend a few days in the great outdoors. You can actually take a foraging tour and learn how to live off the land.
Most of the accommodations in Talkeetna are lodges, cabins, and camping. You won't find any national brands or luxury hotel options. Talkeetna is a true wilderness Alaska experience. The Talkeetna Lakeside Cabins is a great option for couples looking for something cozy and secluded with great views.
The best time to travel to Talkeetna is summer. This will allow you to do all of the activities.
Talkeetna is worth taking a little detour if you are traveling from Anchorage to Denali National Park!
Sedona, Arizona
By Lydia from Lost With Lydia
Sedona is a paradise for adventurous couples. The city and surrounding area are full of red-rock hikes, breathtaking views, mystical vortexes, off-roading opportunities, and more. There are several amazing day hikes in Sedona, including popular trails like Devil's Bridge and Cathedral Rock and less crowded options like Doe Mountain and the Baldwin Trail.
In addition to hiking, Sedona's adventures include taking a Pink Jeep Tour, enjoying a natural slide at Slide Rock State Park, and taking a sunrise yoga class.
When you visit Sedona, be prepared for crowds and limited parking. Plan to arrive very early at the popular trailheads to get a spot, or stick to less famous trails if you're looking for solitude. Also, be sure to obtain a Red Rock Pass or use an America the Beautiful pass to display on your vehicle for parking.
Stay in central or West Sedona to be conveniently located in town. A great value budget accommodation is the Andante Inn, which has basic amenities but a great location. If you're traveling with a pet, Sedona Real Inn is a great option with a dog park. Finally, Sedona Hilltop Inn is a renovated motel with wonderful views of the surrounding red rocks. Alternatively, you'll find plenty of nice vacation rentals in town.
Sedona is nice to visit year-round. If you want to avoid the crowds, winter is the best time to visit. If you want to swim at Slide Rock State Park, visit in the summer. If you want favorable weather that isn't too hot or too cold, it is best to visit in the Spring or Fall. Sedona can get very crowded, so avoid holiday weekends if possible.
No matter what you do in Sedona, you'll be left in awe of the beauty of the red rocks. It's a bucket list destination, perfect for anyone who loves the outdoors.
Zion National Park, Utah
By James from Parks Collecting
Zion National Park is a great place for adventurous couples. The national park has two of the most iconic hikes in the country, and there are so many other fun activities to do in the area.
First up, don't miss Angels Landing. Permits are required to limit the number of people on this trail because the last half mile goes along the top of a narrow ridge with steep drop-offs hundreds of feet high on both sides. There are chains to hold on to, but it's not for the faint-of-heart.
Second is The Narrows. The hike is actually in a river, which runs through a narrow slot canyon. At the narrowest, the canyon is just a few yards wide and over a thousand feet tall. The hike requires couples to wade in a knee-to-waist-deep running river on an uneven, pebbly riverbed. It's super fun.
Another activity that adventurous couples will love is canyoneering. You can rappel down a series of about a dozen narrow slot canyons. Some of the rappels are over 100 feet high. It's a thrilling day not to miss.
There are many more fun activities in the area including ATVing, taking a helicopter sightseeing flight, and even a zipline.
The nearest gateway town, just outside the park's main entrance, is Springdale. Here you'll find plenty of places to stay and eat. A good option is Red Rock Inn Cottages. They have a great location, and many rooms have amazing views.
Zion gets very busy, so if you can, visit in the shoulder season. The Narrows can be closed in spring if the water level is too high, so June and September are the best times to go. Make sure you get an Angels Landing permit and get to the park as early as you can to beat the worst of the crowds each day.
Related – Best National Parks on the West Coast
Mono Lake, California
By Alisha from Travel Today Work Tomorrow
Mono Lake is famously known for its hypersaline water and eerie tufa columns that sprout from the surface of the cobalt blue lake. The lake was formed over 1 million years ago and is considered one of North America's oldest lakes. Explore Mono Lake by walking to the coastline and admiring the geological wonder and the salty oily waters of the lake.
There are also plenty of other adventurous things to do near Mono Lake. Such as the Black Point Fissures hike, where you can discover slot canyons, volcanic rock, and epic views of Mono Lake from above. Another must-visit is Travertine Hot Springs, a clothing-optional geothermal hot spring that showcases panoramic views of the Sierra Mountains.
During your stay in Mono Lake, Double Eagle Resort and Spa is a great option to stay for a couple. The charming and cozy cabins are situated along the base of June Lake's mountains. You can enjoy the surrounding nature, and the resort's many services, including a fitness center, pool, and hot tubs.
There is no bad time to visit Mono Lake. However, you will experience colder weather in the winter months, and some restaurants and hotels may be closed for the season.
Mono Lake is a bucket list destination to visit in northern California. It is a great place to unwind in nature and plan a trip full of adventure!
Puerto Rico
By Lisa Garrett from Waves and Cobblestones
Puerto Rico is an excellent destination for the adventurous. This US territory boasts many exciting activities due to its unique Caribbean geography, and it also has a rich historical importance. With so many great things to do in Puerto Rico, you'll definitely find something for everyone to enjoy!
Looking for an adrenaline rush? Visit the Toro Verde Adventure Park and experience the longest zip line in America – 2.5 kilometers of excitement! You can also ride zip lines through El Yunque, Puerto Rico's tropical rainforest.
Want to be close to nature? Paddle a kayak through one of Puerto Rico's bioluminescent bays. Mosquito Bay, located on Puerto Rico's island of Vieques, is recognized by Guinness World Records as the brightest bioluminescent bay in the world!
Interested in history? Explore San Juan's Spanish fortresses, Castillo San Felipe del Morro and Castillo de San Cristóbal. The forts and city walls comprise a UNESCO World Heritage Site.
You'll want to stay in Old San Juan to immerse yourself in its colorful Spanish-influenced vibe. Try the Hotel El Convento, a beautiful hotel with a great location just across the street from the historic landmark, Catedral Basilica Menor de San Juan Bautista.
Puerto Rico enjoys a warm tropical climate year-round, but the best time to visit is in the spring. That way you avoid the winter crowds, the rainy summer, and the chance of hurricanes in the fall.
Oahu, Hawai
By Sydney from A World in Reach
Oahu, Hawaii is one of the most beautiful and diverse islands in the United States. There are so many different things to see and do in Oahu, making it the perfect destination for adventurous couples.
From hiking to exploring waterfalls or surfing the waves, there is no shortage of outdoor activities to keep you entertained. And when you're ready to relax, you can enjoy some of the best beaches in the world.
Oahu is home to some of the most beautiful hikes in the country, ranging from easy trails to difficult treks. Diamond Head, the most popular Oahu hike, ends with sweeping views of Waikiki. The Makapu'u Point Lighthouse Trail rewards you with blue ocean views and the opportunity to see whales if visiting during whale season.
If you'd rather your hike end with a refreshing swim in a waterfall, consider hiking through Waimea Valley to Waimea Falls. You'll hike through a botanical garden before arriving at the waterfall and its surrounding pool that's perfect for a swim.
Is surfing more your thing? Oahu has some of the best waves in the world, and there are plenty of different spots to choose from depending on your skill level. At the end of the day, head to one of the many beautiful beaches for an evening of relaxing and taking in the sunset. Lanikai Beach and Waimanalo Beach are great choices for a romantic beach date.
Most of Oahu's hotels and vacation rentals are located on tourist-centric Waikiki Beach. The Hilton Hawaiian Village group of hotels is a great choice that's within walking distance of shopping, restaurants, and attractions.
The weather on Oahu is great year-round, but visiting during whale season (December to May) and being able to see the majestic creatures in their natural habitat (ethically, from vantage points on hikes) is an unforgettable experience.
US Virgin Islands
By Martin Soto from Travel Explorator
The U.S Virgin Islands offers several opportunities for outdoor adventures for couples who love to explore. You can enjoy all kinds of fun activities like snorkeling, kayaking, hiking, paddle boarding, and much more.
These three beautiful islands all offer their own unique attractions and plenty of beautiful beaches to explore. Magens Bay Beach in St Thomas is one of the most pristine beaches in the world, which is a perfect place for a romantic day. Check out Brewers Bay Beach if you want to snorkel and see some gorgeous fish, eagle rays, and turtles. Maho Bay Beach in St John is the perfect snorkeling area if you want to swim with sea turtles in their natural habitat.
You can also go on several kayaking and snorkeling tours with professional guides.
For historical attractions, you can check out the Fort Christiansvaern or Point Udall in St Croix for a scenic view of the sea.
There are many luxury resorts, budget-friendly hotels, and vacation rentals to stay in, so you can find one that fits your budget. If you want to stay on the main island of St Thomas, which holds the capital Charlotte Amalie, the Green Iguana Hotel near the downtown area is a perfect low-cost option, while the Marriott's Frenchman's Cove is an excellent high-end resort.
The US Virgin Islands are warm year-round, so there is never a wrong time to visit. However, if you want to avoid the tourist season and possible rainstorms, it might be better to visit in the spring. It's one of the least rainy seasons and avoids the summer crowds. The early fall is also a great time to visit the islands.
Bar Harbor and Acadia National Park
By Amanda from Hey! East Coast USA
Adventurous couples should absolutely head to Bar Harbor and Acadia National Park in northern Maine. This beautiful coastal area boasts the only National Park in New England and offers eager hikers plenty of options to choose from!
The town of Bar Harbor is also an idyllic getaway, with that classic New England charm oozing from every corner offering a picturesque escape for a couple's getaway.
If you're into watersports, grab a double kayak and enjoy spotting seals popping their heads above water as you paddle along the coastline. Keep an eye out for bald eagles, too!
If you're into hiking, then you have to hit the trails in Acadia National Park. Cadillac Mountain is the tallest peak on the eastern seaboard, so it's one that can't be missed. Other awesome trails include the Beehive and the Jordan Pond Path. Just note that the Beehive includes metal rungs and ladders!
Prefer getting around on two wheels? Rent a bike and enjoy cycling the carriage roads together for beautiful scenery.
While summertime is the peak season for hiking and watersports, visiting Bar Harbor and Acadia in the fall offers absurdly beautiful views with less busy trails. Enjoy the colorful foliage and bask in the serenity.
For your stay, there are plenty of cabins, cottages, and hotels in Bar Harbor to choose from, but definitely check out the recently renovated Little Fig Hotel to be close to everything while enjoying a lovely inn.
Jackson Hole, Wyoming
By Melissa from Parenthood and Passports
Jackson Hole is a paradise for both adventure-lovers and nature-lovers. Regardless of what time of year you visit, this scenic valley in western Wyoming has lots of adrenaline-pumping activities for thrill-seekers and adventurous couples.
In winter, test your skiing abilities at one of the most extreme ski resorts in the United States. Jackson Hole Mountain Resort boasts "America's scariest ski slope". Known as Corbet's Couloir, this double-black diamond ski chute is only for those with extreme skills and courage.
During summer, Jackson Hole offers white water rafting, paragliding, nature hikes, and an opportunity to see bison, elk, moose, and other wildlife in their native habitat. Home to Teton National Park, there is no shortage of outdoor activities in Jackson Hole.
Whether you're traveling as a couple or visiting Jackson Hole with kids, you'll find plenty of adventurous activities like an alpine slide, mountain coaster, and treetop adventure course that promise an exciting experience regardless of your age, skill, or fitness level.
Stay in the Wild West town of Jackson, Wyoming, and spend a day exploring the charming covered, boardwalk streets. Be sure to book your visit at The Wort Hotel for an authentic western lodge experience, or consider a vacation rental for more privacy.
Stanley, Idaho
By Jessica from Uprooted Traveler
Stanley, Idaho is the perfect place for a couple to plan an adventurous getaway. This tiny town, located just 130 miles east of Boise, is the gateway to the stunning Sawtooth Mountain range, as well as dozens and dozens of miles of the surrounding pristine wilderness.
Given the beautiful mountainous landscape, it should be no surprise that there are some incredible hikes in the area – the Alice Lake and Sawtooth Lake trails both offer views of alpine lakes, ponderosa pine tree forests, and stunning vistas of the craggy peaks of the aptly named Sawtooths.
And you won't need to hike to the top of a mountain to see stunning lakes – Redfish Lake is a popular lake you can simply drive to and explore via kayak, canoe, or paddleboard.
After all that hiking and paddling, you can relax your aching muscles in the myriad of hot springs in Stanley, like Kirkham Hot Springs, with a thermal waterfall you can stand under, or Boat Box Hot Spring, a cauldron-like tub, along the Salmon River, in which geothermally-warmed water is piped into.
The best time to visit Stanley is in the summertime, when the hikes through the mountains are clear of snow and other activities in Stanley, like white water rafting, are in full swing.
As a home base, lean into Stanley's rustic vibes and book a stay at the Triangle C cabins, with cozy log cabins and fire pits to snuggle up around after a long day of adventuring.
Clearwater Beach, Florida
By Wayne from Always on the Shore
If you and your partner are looking for some adventure, there's no better place to go than Clearwater Beach, Florida. This beach destination is perfect for couples who want to try new things and have some fun in the sun. There are plenty of activities to keep you busy, from parasailing, boat tours, and jet skiing, to exploring the local shops and restaurants.
And of course, there's always the option to hang out on the beach or soak up the incredible views from Pier 60.
Both Frenchy's Rockway Grill and Palm Pavillion are right at the beach and are perfect places to go for food and to see a sunset.
There is beach and restaurant parking between Frenchy's and Palm Pavillion, but come early for a good spot! Otherwise, there is a large parking ramp a couple of blocks away next to the original Frenchy's restaurant. Pelican Walk Plaza is about a block from the beach and is filled with restaurants, bars, and stores.
If you're looking for more of a secluded getaway with your partner, visit nearby Caladesi Island, which is only accessible by boat. This state park is great for exploring the trails, kayaking, swimming, collecting shells, and picnics. You can also spend the night camping here.
Late fall to early spring is an ideal time to visit Clearwater Beach, in order to avoid the summer heat and humidity and to escape the larger crowds.
The beach area is lined up with lots of vacation rentals and hotels but Sandpearl Resort is a nice option right on the beach and is between many of the restaurants and Pier 60.
Death Valley National Park
By Krisztina from She Wanders Abroad
If you are looking for an adventure-packed vacation, look no further than Death Valley National Park. This park is full of hiking trails, scenic drives, and opportunities to see wildlife.
For starters, Death Valley is currently the largest national park south of Alaska so there are plenty of options for things to do. Although it covers a huge area, the good news is that it's entirely possible to see all the highlights while spending only one day in Death Valley.
The park is also home to the lowest point in North America, Badwater Basin. Here, you can find yourself surrounded by mountains and salt flats.
Other popular attractions in the park include Zabriskie Point, which offers incredible views of the surrounding landscape. There are a couple of hiking trails starting from Zabriskie Point, so you can make a day of it and explore the area.
Another unmissable sight in the park is the Mesquite Flat Sand Dunes. These dunes are the tallest in Death Valley and make for a great hike or photo opportunity.
And, of course, no trip to Death Valley would be complete without driving through Artist's Drive. This scenic route takes you past some of the most colorful rock formations in the park.
Being the hottest place on Earth, it's definitely not recommended to visit Death Valley in the summertime. However, the park is open year-round and winter is actually a great time to visit.
There are a few different options for lodging in Death Valley National Park. You can stay in a traditional hotel or motel, or you can camp in one of the many campgrounds located throughout the park. If you want something more comfortable, check out The Inn at Death Valley, right within the park and with an outdoor pool, or the many vacation homes you'll find around the park.
No matter what time of year you visit, or how long you stay, Death Valley National Park is sure to be a memorable experience. With so much to see and do, you won't be disappointed.
Boise, Idaho
By Jill from Let's Travel Family
One of the best destinations in the US for couples who like to get outdoors and experience some fun adventures is Boise, Idaho. The capital city of Idaho, located in the Treasure Valley, is surrounded by mountains and provides so many outdoor activities during all seasons.
If you enjoy downhill skiing then winter might be the best time for you to visit Boise. With only a 30-minute drive from downtown Boise to Bogus Basin Mountain, you can enjoy a day on the slopes and your evening at the highly-rated Grove Hotel.
Spring is often thought to be the best time to visit Boise. The cool evenings and warm sunny days bring so many people to the area who are looking to get out hiking, mountain biking, or whitewater rafting nearby. Seriously, there are so many fun things to do in Boise Idaho that you might be surprised.
Boise is one of the most friendly biking cities in the Pacific Northwest. You can rent a bike, or often borrow bikes from your hotel to cruise all over the city. In addition to biking on the road, the popular Boise Greenbelt provides a 20-mile paved bike path that runs alongside the Boise River.
Another great thing to do in Boise is to hike the 3.7 mile loop trail to Table Rock, the most popular hike in the area. Plan to get started in the morning and you'll love reaching the top in time to see all of downtown Boise in a beautiful light.
Juneau, Alaska
By Shannon from Adventuring With Shannon
One of the best destinations in the US for adventurous couples is Juneau, Alaska. This city has a little bit of everything for the adventurer including hiking, ice-climbing, and glacier treks. If you love outdoor adventures, then Juneau is the perfect location. One of the most adventurous things that you could do as a couple is heli-hiking on the Mendenhall Glacier outside of Juneau.
This incredible experience starts with a helicopter ride that drops you off deep on the glacier. From there, you get your crampons and ice ax and head out with your guide on the adventure of a lifetime.
Glaciers are constantly moving and changing which means that the ice caves and ice walls are changing as well. This means that every hike you take on the glacier is unique compared to someone else's glacier hike. You may be able to experience an ice cave that no one else will ever get to see. That makes this adventure extra special.
There are different lengths and difficulties of glacier hikes to choose from, and if you are looking for a calmer style of adventure, then there are also amazing, regular hiking trails around Juneau as well.
The best time to visit Alaska is in the summer months when it isn't too cold, but it is important to remember to pack bug spray that is strong enough to take on the Alaskan mosquitos.
The best hotels and vacation rentals are in downtown Juneau, and while it is a major city in Alaska, it is much smaller of a place than you may imagine so be sure to book your hotel in advance. The Alaska's Capital Inn Bed and Breakfast is one of the top-rated hotels in Juneau and is ideal for couples with some rooms featuring a hot tub and stunning views of the mountainside.
Outer Banks, North Carolina
By Denise from Chef Denise
The barrier islands that make up Outer Banks, NC are a haven for adventurous couples, especially those that enjoy water sports. The eastern coastline borders the Atlantic Ocean and a harbor lies between the islands and the mainland. Couples can even enjoy the sunrise and sunset on the same day as the widest distance from coast to coast is just a few miles.
The water temperatures of both the harbor and the ocean are warm from spring to fall. Since the hurricane season extends from summer through fall, spring is the best time to visit.
The waves on the Atlantic side make surfing, skimboarding, and body surfing possible daily activities. The harbor-side is quite calm and perfect for stand-up paddling, kayaking, and kite-surfing. Most every town has rental shops for equipment and can also provide lessons as well, if needed.
If you need a break from the water, take an ATV tour or climb the tallest brick lighthouse in the U.S., the Cape Hatteras Lighthouse in Buxton. The best breakfast place in OBX is also in Buxton, the Orange Blossom Bakery and Cafe (they close at 11:00 am).
No matter which popular town you stay in, from Avon, to Kitty Hawk, to Rodanthe, vacation rentals outnumber traditional hotels, and staying on or close to the water is the way to go. Romantics should stay at the First Colony Inn near Nags Head. This charming inn is on the National Register of Historic Places and feels like you've stepped into a storybook.
Lake Tahoe
By Gabriel Glasier of Chef Travel Guide
Straddled on the border of California and Nevada, this crystal clear mountain lake is the perfect destination for adventurous couples. Lake Tahoe is jam-packed with fun outdoor activities including kayaking, hiking, trail running, mountain climbing, snowboarding, and so much more.
Lake Tahoe is a tale of two seasons with epic snow sports during the winter and perfect weather for outdoor adventures in the summer months. Depending on what time of year you visit, Lake Tahoe will have a completely different feel ranging from a winter wonderland to a summer outdoor destination filled with hikers and backpackers heading off to explore the wilderness.
The lake is big and each side has its own unique feel and vibe. North Lake Tahoe is a combination of upscale neighborhoods with a small-town feel, while South Lake Tahoe is where the nightlife is with multiple large casinos and an assortment of bars and restaurants.
If you want some peace and tranquility, you will want to rent a cabin in west lake Tahoe where the wilderness comes all the way to the lake. Don't expect a lot of services and places to eat in west lake, but what you will get is a quiet getaway and maybe a bear sighting or two.
During the summer Lake Tahoe is also a great place to pack a picnic and relax on one of the many beautiful beaches that surround the lake. Several hotels even have their own beach access that will ensure that you find the perfect spot to lay down and catch some rays.
If you are staying in South Lake Tahoe, Marriott's Timber Lodge is only steps from Heavenly Ski resorts gondola and is only a short walk from the sandy lakeshore. For something more secluded and intimate, check out the many lake-front properties available for rent.
Check out some of our other vacation guides for couples:
Save it on Pinterest for later – Best Adventure Vacations for Couples in the USA: