Best things to do in Jaffna – Complete travel guide
Last Updated on November 5, 2022
Recovering from a violent 26-year civil war between the Tamil Tigers and the Sinhalese that only ended in 2009, the Jaffna peninsula is slowly recovering. Signs of bombing around the peninsula are the only visible reminders of the war as the region keeps developing and moving forward.
Jaffna, considered the Hindu cultural and religious center of Sri Lanka, has a lot to offer to visitors who want to get-off-the-beaten-path. Read on to discover the best places to visit and things to do in Jaffna.
Disclaimer: this post contains affiliate links, which means that if you click on any links and make a purchase I'll get a small commission, at no cost to you.

Jaffna history
The Tamil people originated from south India and had tried, since at least the 2nd century, to expand their kingdom in Sri Lanka. They have always been defeated by the Sinhalese people, but little by little they gained influence over the northern part of Sri Lanka. Until the 14th century, when they were strong enough to hold Jaffna and establish a new kingdom there.
Jaffna managed to keep its autonomy until the Portuguese invaded in the 16th century, they surrendered in 1619 after a three-month siege. The Portuguese destroyed the temples and forced the people to convert to Christianity.

In 1795, the British took over and started a series of measures that favored the Tamil over the Sinhalese in a divide to conquer strategy. They were favored, especially regarding civil service employment and Sinhalese were often discriminated against. This later was used by the Sinhalese Nationalists to justify the discriminatory measures they were taking against the Tamil.
Sri Lanka became independent in 1948, and tensions started appearing when the government adopted a new constitution clearly prejudicial to the Tamil, in 1972. What would follow is a 26 years long war that would kill more than 60 000 people.

In 1976, the Liberation Tigers of Tamil Eelam (LTTE) is created. The secessionist organization aims at the independence of the Tamil kingdom and often uses violence to fight against the Sinhalese government. The LTTE has been classified as a terrorist group by many countries, but they received significant support from the Tamil. They first tried peaceful negotiations to stop the discrimination against the Tamil but seeing it led nowhere, they started an armed conflict in 1983, which ended by their surrender in 2009.
The situation now – Is visiting Jaffna safe?
The situation is now peaceful, but the Jaffna district stays under strict military control. There are a lot of road blockades and guard posts everywhere. Jaffna has been badly hit by the war, but things are getting better now. In the city, you won't feel they were still fighting less than 10 years ago. Regarding the conflict, it's safe to go there now, people are really welcoming, and they don't see many tourists, so you'll become the attraction of the day.
Things to do in Jaffna
Stroll around Jaffna City
The market and the small streets are nice to walk by. Brass yourself if you're an unaccompanied woman because men will be happy to see you and will express it loudly, which can be annoying. I wouldn't advise a female solo traveler to go there, I wouldn't say it's dangerous, but they never see any tourist and they have this "white woman" fantasy, and well they clearly think that white women are open to anything, so it can be hard to tolerate. Even if I was with a friend, it was super annoying, and in Delft Island, we had some problems with our tuk-tuk driver who asked us repeatedly to have sex with him.
There are many Hindu temples you can visit in the city, the biggest and more important one being Nallur Kandaswamy and visiting it is one of the best things to do in Jaffna.

Other places to visit in Jaffna include the Portuguese fort and the old public library, colonial vestiges, are nice places to visit. Jaffna also has a museum and the fish market is worth a visit.
Tour around the peninsula
It's nice to rent a scooter for a day and then just follow the coastline. From Jaffna, you can drive all the way up to Point Pedro. The landscape is beautiful and the scenery impressive. You'll pass by many fishermen villages, temples, fields and also houses destroyed by the war. Some of the roads are still controlled by the military, so you may be asked to turn back and to take another road. Be careful not to wander too much on your own in deserted areas, they are still some mines left.
On your way, stop at Manalkadu beach to see the beautiful sand dunes expanding over a large area. Near the sea, the beach is full of trash but the dunes are worth a visit and are one of the best things to do in Jaffna.

You can also make a stop at Keerimalai holy springs, an interesting place to visit in Jaffna. Hindus come here to purify themselves and hope to get cured of diseases. The water is thought to be magical and hold healing properties. The springs are located on the seaside, west of Palay, women, and men are separated into two different pools. The temple nearby is said to have been built by a Princess in exchange for her horse's healing.

If you're planning to visit temples on the way keep in mind that they often close during the afternoon and only reopen around 4 pm.
Nainativu Island
From Kurikattuwan island (reachable by bus from Jaffna) you can take the boat to Nainativu island. A famous pilgrimage site where you'll find two important temples: Nagadeepa (Buddhist) and Sri Nagapooshani (Hindu). A lot of people make the trip here every day to pray and make offerings to the gods. They won't let you in any of the temples if you're not dressed properly, which means no knees or shoulders showing, for both, men and women. Visiting Nainativu Island is one of the best things to do in Jaffna.

The stupa in Nagadeepa temple is 2700 years old and the temple has been an important pilgrimage site for many Buddhists. The number of pilgrims dropped considerably during colonization and the separatist war but in recent years, the temple has been "rediscovered" and is experiencing an important renewal. More and more people make the trip each year, and it's one of Jaffna's most visited places.

The Hindu Temple was built in the 18th century and is dedicated to Parvati and Shiva. Women should tie their hair before entering and there's a sign saying that only people dressed in white are allowed into the temple. They let us in with our regular clothes so it should be fine for tourists, just ask someone if you can enter first. Know that in the Hindu temples in Sri Lanka, the central part, where they receive blessings from the holy man, is only for Hindus, you are not allowed to go into this area. Note also that they don't allow pictures to be taken inside.

Delft Island
Delft Island is the main tourist attraction and one of the best places to visit in Jaffna. Don't expect to meet many foreigners though. The island is really laid back and when we got there, we were the only two tourists. Delft is famous for its wild scenery, and mostly because it used to be a strategic Portuguese base during colonization. There are still some buildings and ruins you can visit. The island is also famous for its wild horses.
There is no accommodation on the island so you can only do a day trip there. There's also no restaurant, only a canteen, you'll have to sign up when you arrive if you want to have lunch there. It's really good and the owner is the only one speaking English on the island, he's really nice and if you need something don't hesitate to ask him.
You'll have to arrange for a tuk-tuk to drive you around. The tour lasts for about 3 hours, the driver will take you all over the interesting places, and if you want he can drop you off at the beach and come back later to pick you up (do not wear a bikini there). The tuk-tuk is the only option, the places are too far to walk to and there is no bicycle or motorbike renting service on the island.
To get there, you take the boat at the same place as to go to Nainativu Island. Try to get the boat schedule ahead of time because they usually leave early morning. You'll have to take the first bus going to Kurikadduwan jetty in the morning.
Here are the main sites on Delft Island:
1 – The Baobab tree: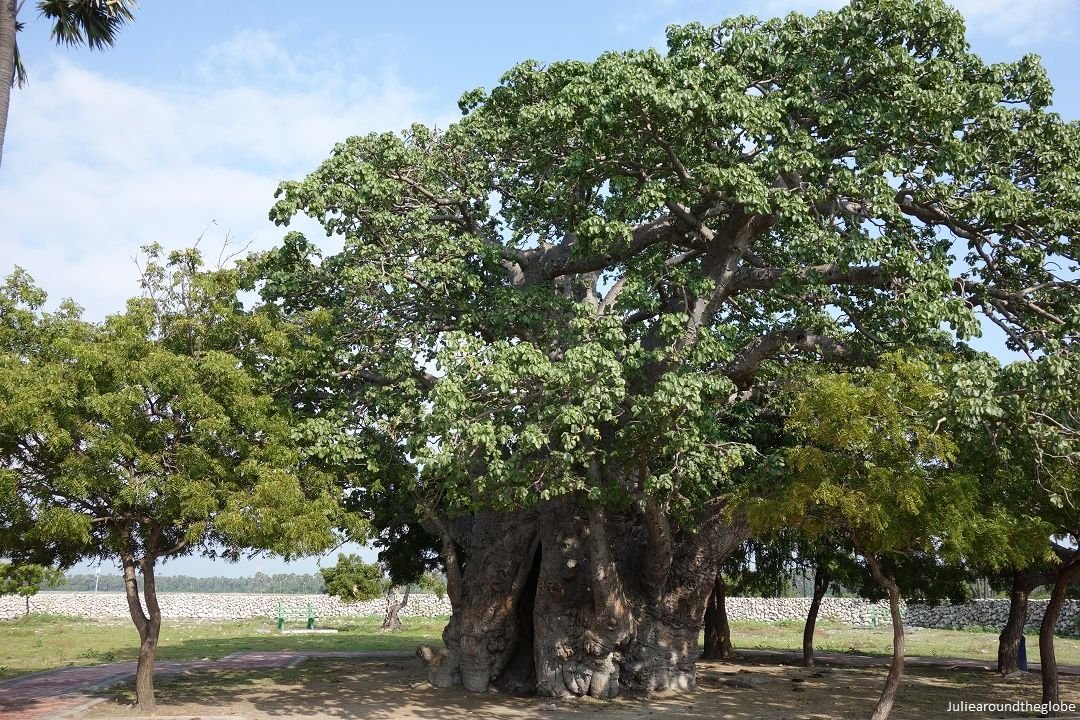 It's the only one in Sri Lanka and is about 300 years old
2 – The growing rock: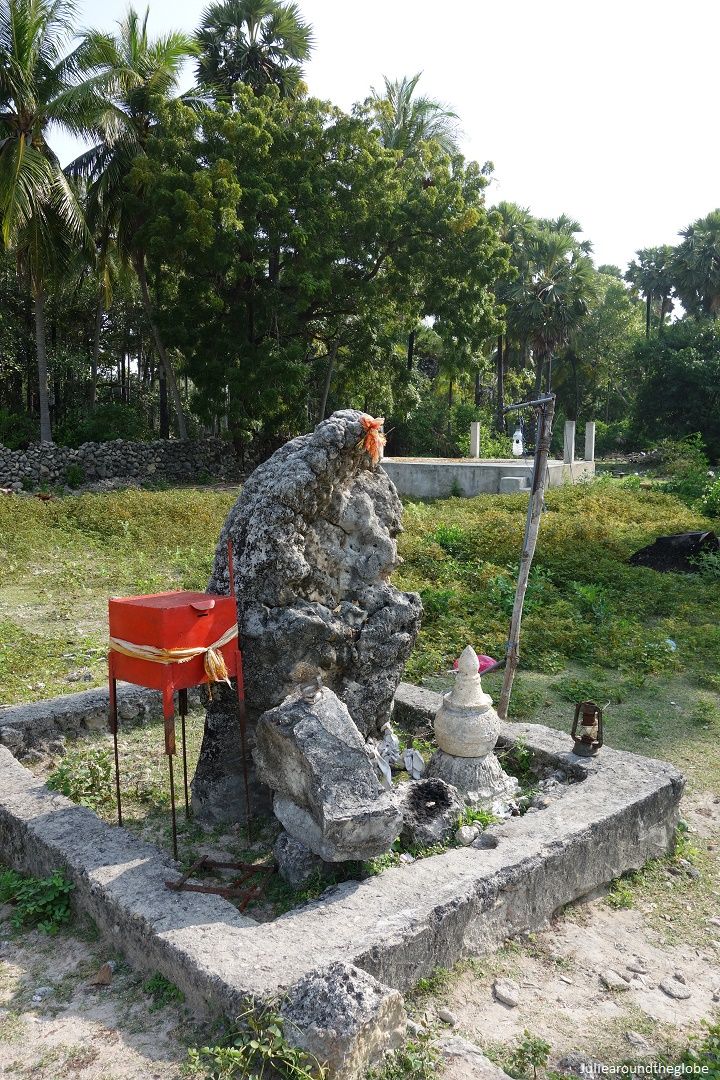 This rock just appeared a day and it hasn't stopped slowly growing every time since. Locals believe it has magical properties, and pray to it. The mystery is simple: the rock is actually coral, that why it's growing.
3 – The Portuguese hospital: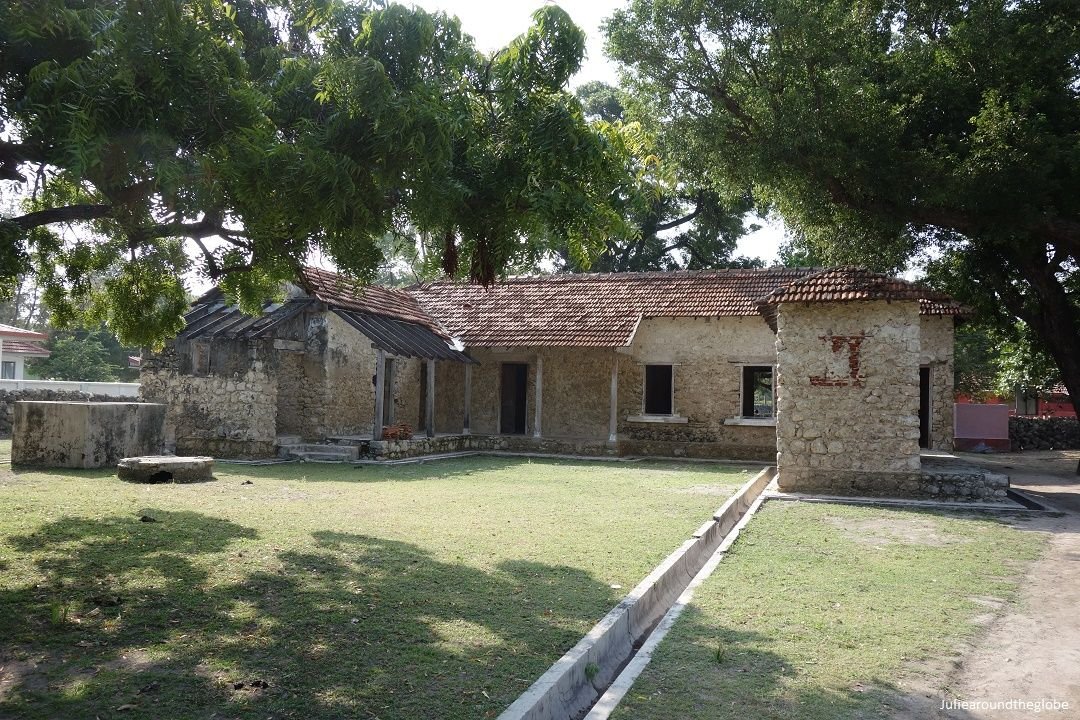 4 – The old dovecote: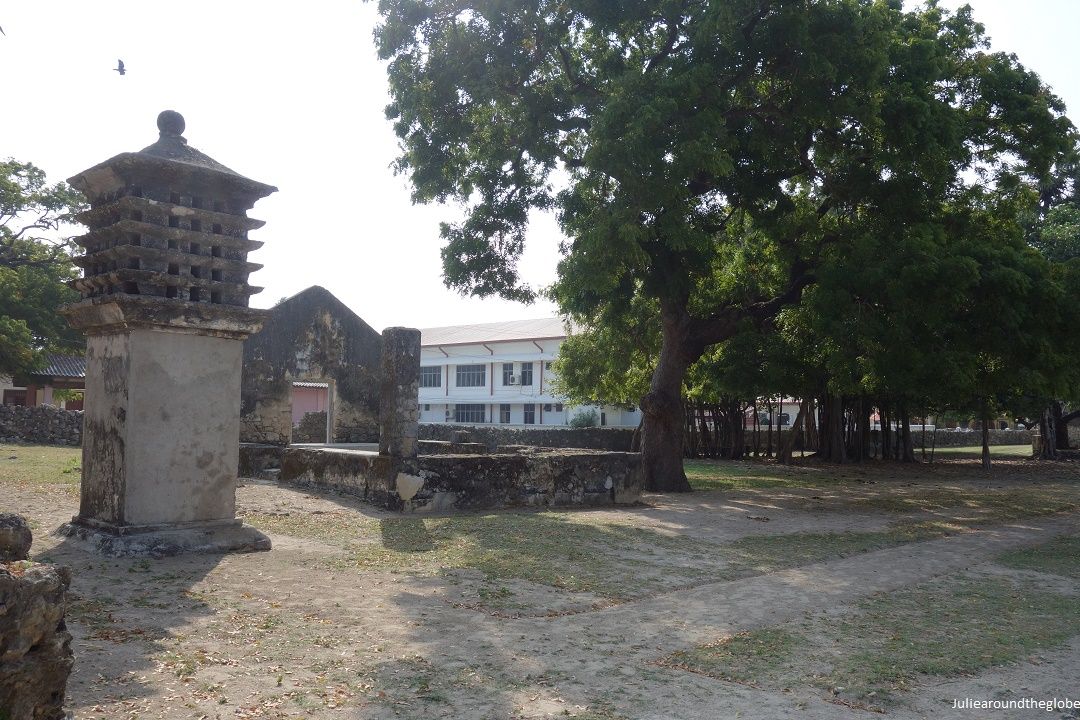 5 – Cholan Ruins: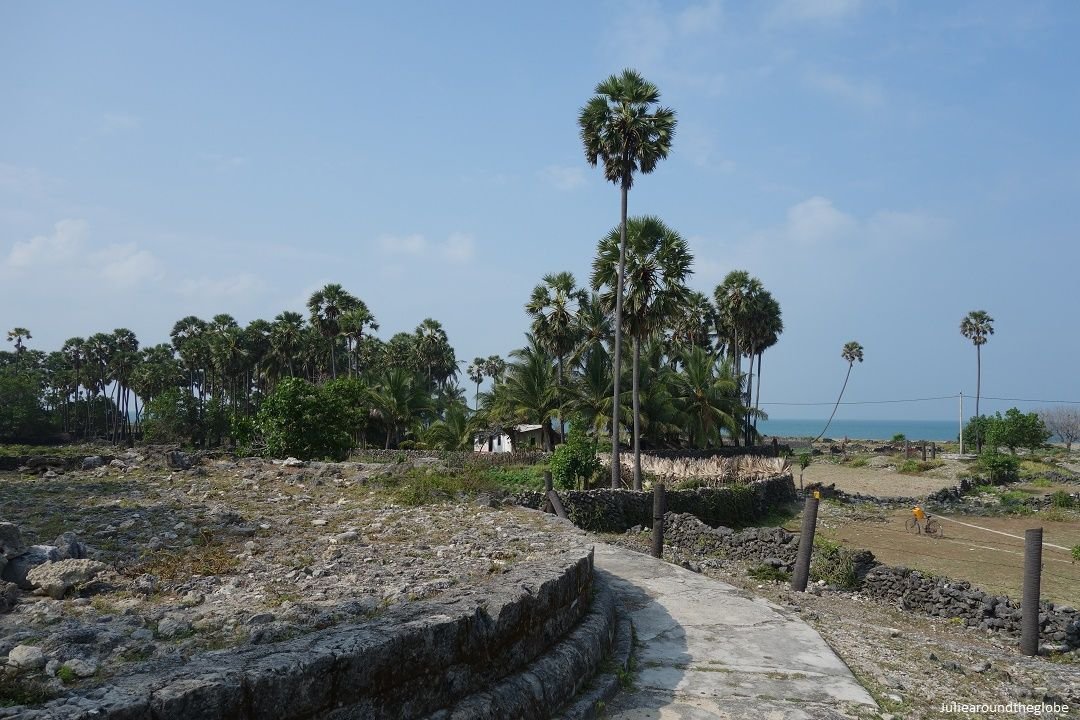 This is the ruin of a stupa, built before the Tamil invaded the area.
6 – Buddha's footprint: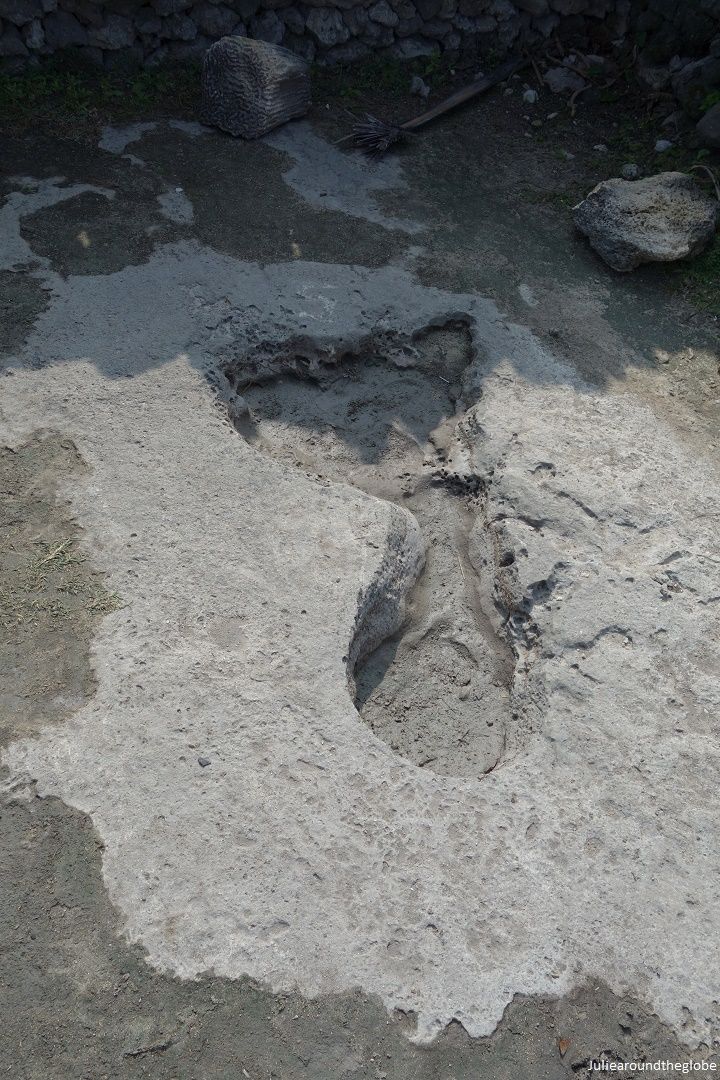 7 – Portuguese horses stable: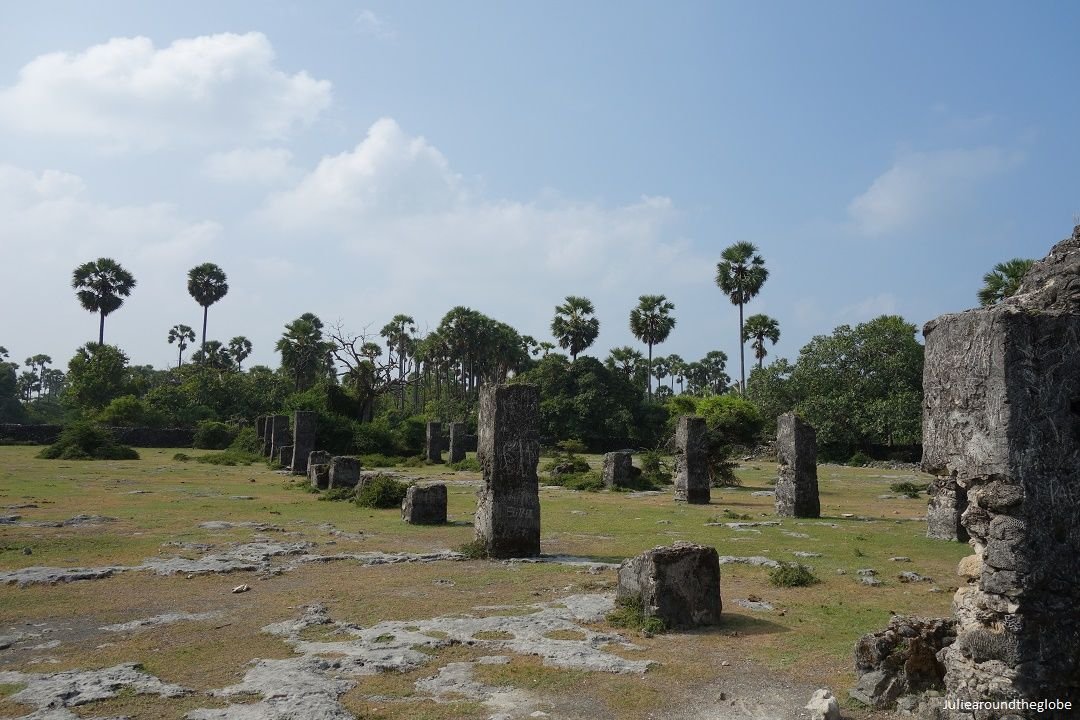 8 – The old Portuguese fort: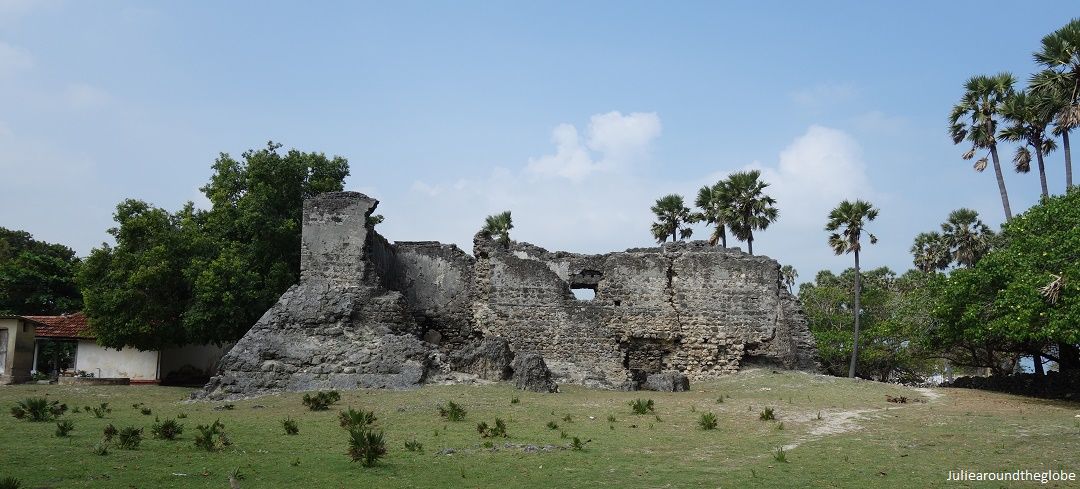 Suggested itinerary in Jaffna
I would recommend staying at least 3 days in Jaffna. You can take one day to go to Delft Island, another to explore the peninsula and a third to visit the city and Nainativu Island.
How to get to Jaffna
Jaffna is well connected to the rest of the country by train or bus. It's just far from any other tourist spots so count a day to get there and another to move to your next destination.
Where to stay in Jaffna:
Most accommodations in Jaffna are either pretty basic or high-end. For budget options, you might want to get there and check the room first before booking it.
Here are some options:
Nallur Holidays Inn: one of the cheapest option, clean, comfortable, garden, not exactly in the center but walking distance from everything and in a quiet neighborhood;
Nallur Residence: basic hotel offering clean and spacious rooms, a bit out-dated but they have a nice and big garden;
Jetwing Jaffna: one of the nicest options, incredible settings, convenient location, traditional decoration, comfortable rooms, great customer care.
Related posts to help you plan your trip to Sri Lanka
Like it? Save it for later – Best things to do in Jaffna and places to visit: